Co-working spaces have totally changed the game! Yes, you heard it right. It has become increasingly popular in recent years, and the city of Islamabad is no exception.
When it comes to finding the best coworking space in Islamabad. Nothing can beat WorkZone Spaces. 
Workzone spaces, the most sought-after coworking space in Islamabad, offer a range of benefits for professionals, freelancers, and entrepreneurs.
However, these spaces are extremely affordable, and flexible and provide office-like amenities. 
These shared office spaces provide an alternative to traditional office environments. Most importantly, this can be considered a great place to come along with like-minded individuals with whom you can network and form friendships.
Why Work at WorkZone Spaces?
After the pandemic, more companies have started embracing remote and hybrid work options. Therefore, coworking spaces like WorkZone help them to fill a unique void.
Not just they offer social opportunities but also networking prospects, and general human interaction in place of the isolation of working strictly from home.
Let's take a closer look at some of the most compelling reasons to work at WorkZone Spaces.
Flexible and Affordable:
One of the top reasons to join Workzone Spaces is the flexible and affordable options for professionals. If you are a freelancer, startup, or small business, they provide a range of membership options to suit your needs.
Those who are looking for a thriving co-working space in Islamabad. WorkZone Space has a wide range of options i.e, from dedicated desks, and private offices to virtual offices.
Learn More: Workzone Pricing Plan
Additionally, the offers flexible membership terms, allowing you to scale up or down as your business needs change.
A Productive Environment: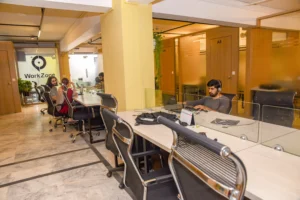 Another crucial factor that makes WorkZone stand out among other Co-working spaces is its ability to provide a productive and energetic Environment.
This place is specifically designed for professionals to work in a comfortable and stimulating environment that encourages collaboration and creativity.
This space not just cultivates a sense of community, but also helps individuals and teams develop incredible new ideas and experience networking opportunities.
Convenient Location:
Another crucial factor that makes WorkZone Spaces an ideal place to work is its convenient location. It is located in the heart of Islamabad Blue Area and E-11.
The Feroz Center, G 6/2 Blue Area, Islamabad location puts the co-working space in close proximity to the metro station, making it easy to access.
Access to Amenities: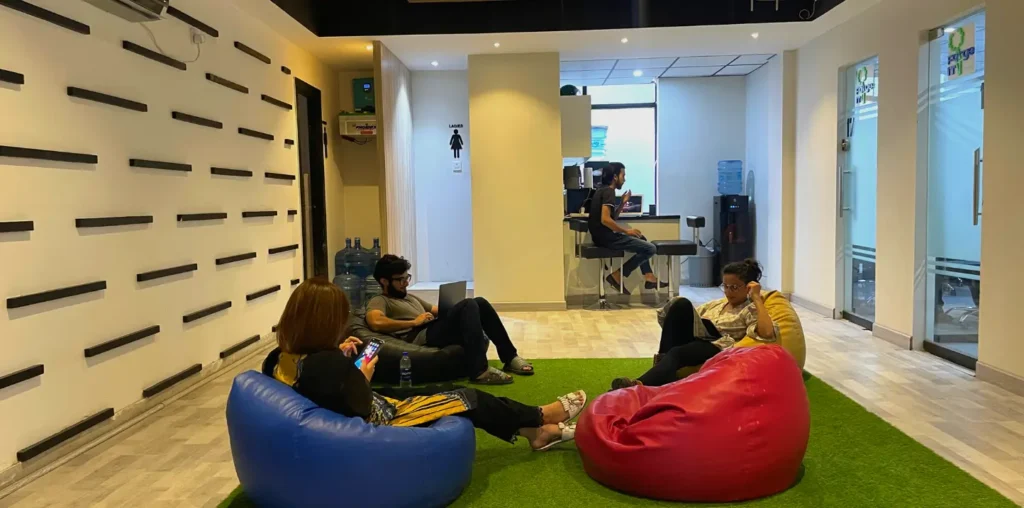 Workzone Space's utmost priority is to provide its people with all the amenities that are important for a comfortable and productive work environment.
Their spaces are 24/7 accessible and provide access to meeting rooms and a fully-equipped kitchen. The good news is you'll get unlimited coffee here. Other services include:
24/7 Access
Access to Lockers
Mailing Address
Weekly Access to Meeting Rooms
Mail Handling
Facilitation & Documentation
Air Conditioning
LED TV
Caretakers
Unlimited Coffee
High Speed WiFi
Wrapping up
WorkZone is the epitome of modern and best coworking space in Islamabad. If you want a flexible and affordable option, along with a professional and stimulating environment, and access to a range of amenities, Workzone Spaces is definitely worth considering.
No matter if you are a freelancer, startup, or small business, working in this focused and dynamic workplace can help you take your work to the next level.